LED ferris wheel // paper engineering
a moving paper-engineered ferris wheel, utilizing paper folding techniques and LED circuits.
built with brass brads to allow for movement, copper tape, Chibi LEDs, and coin cell batteries for the circuit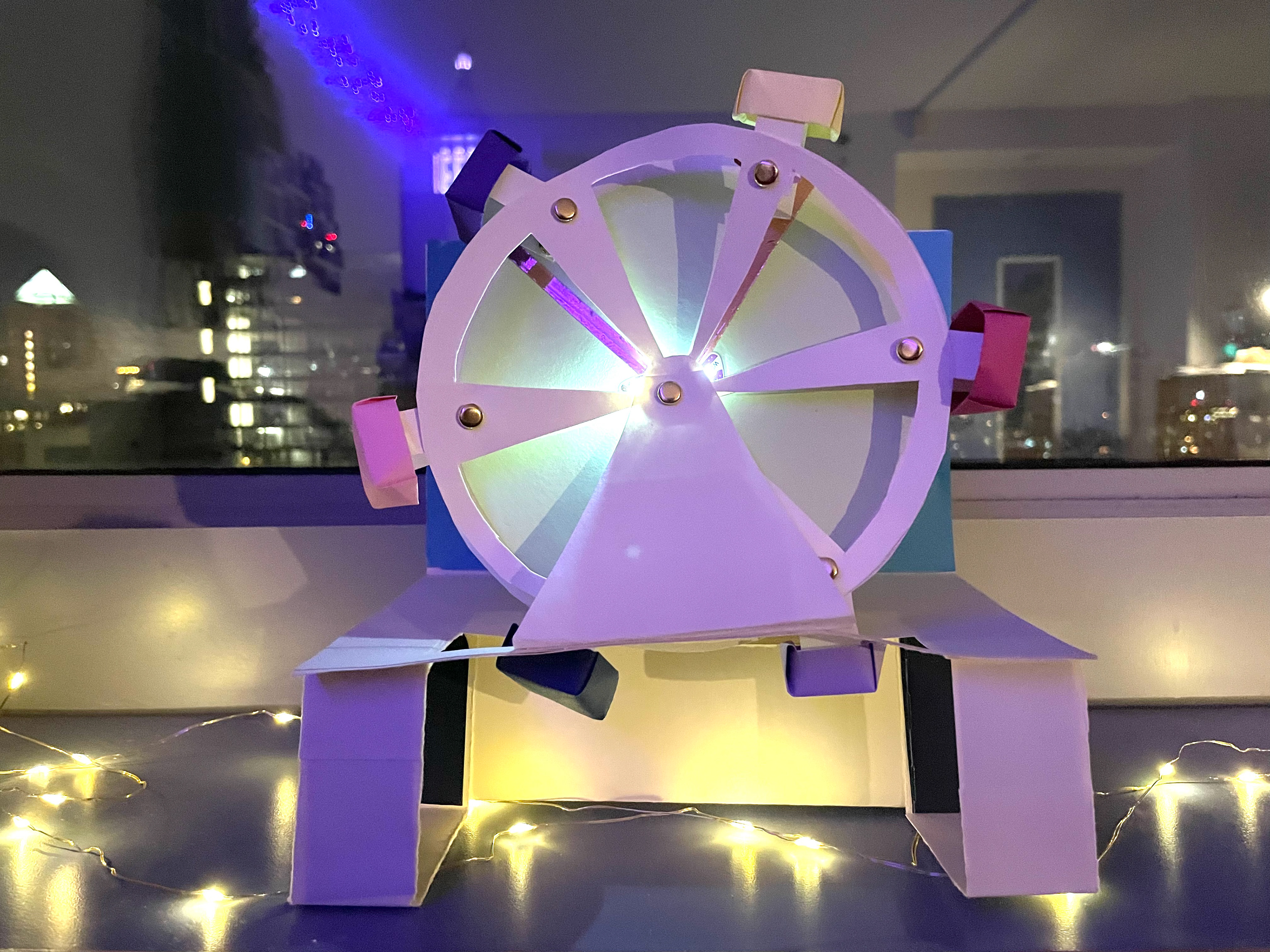 3D printed cup holder // digital fabrication
a portable 3D printed cup holder iteration with a shorter, cylindrical design that fits the cup better and a curved handle to better fit the hand of anyone holding the drink holder. 
designed in Fusion 360, printed on an Ultimaker 3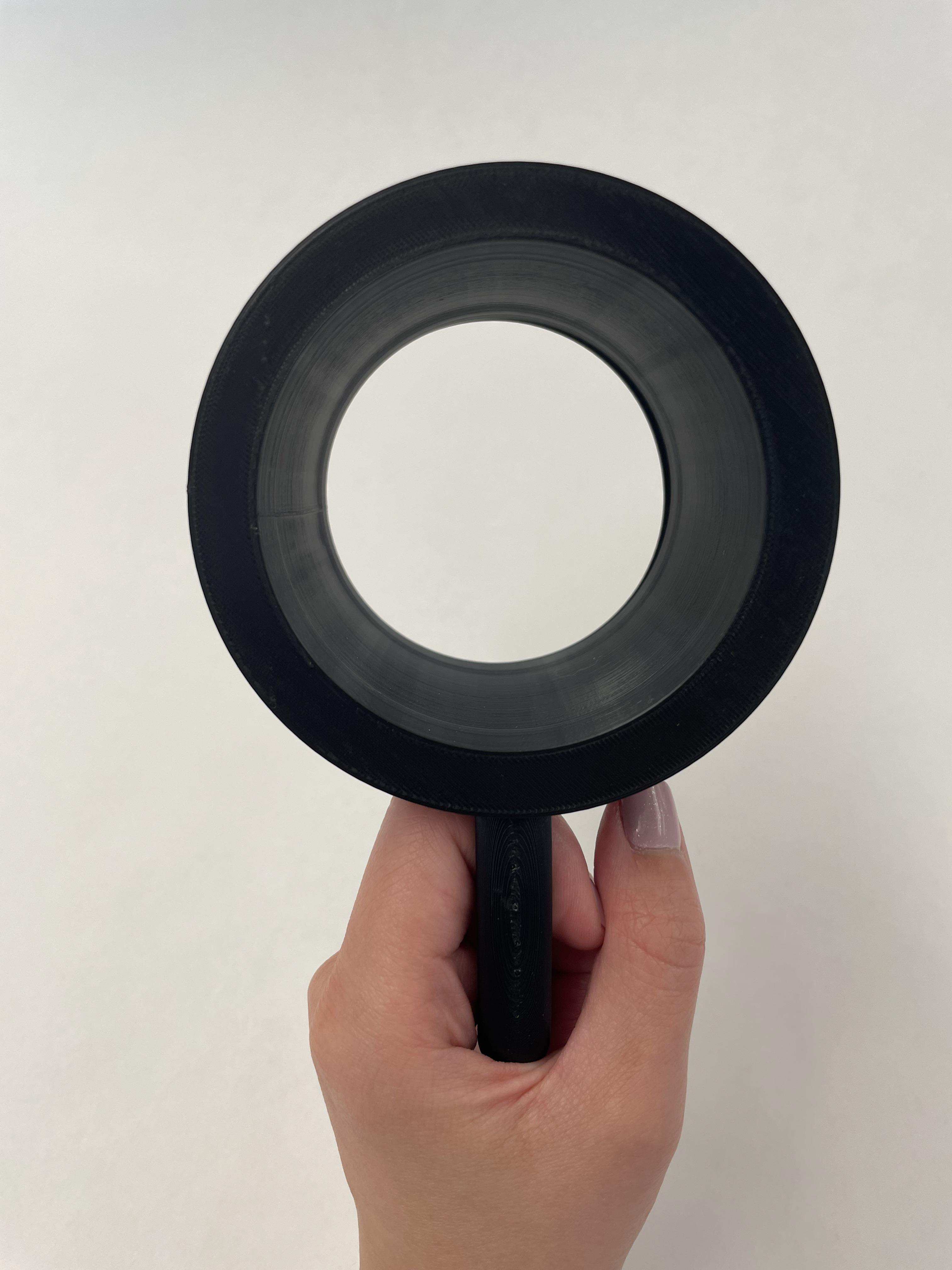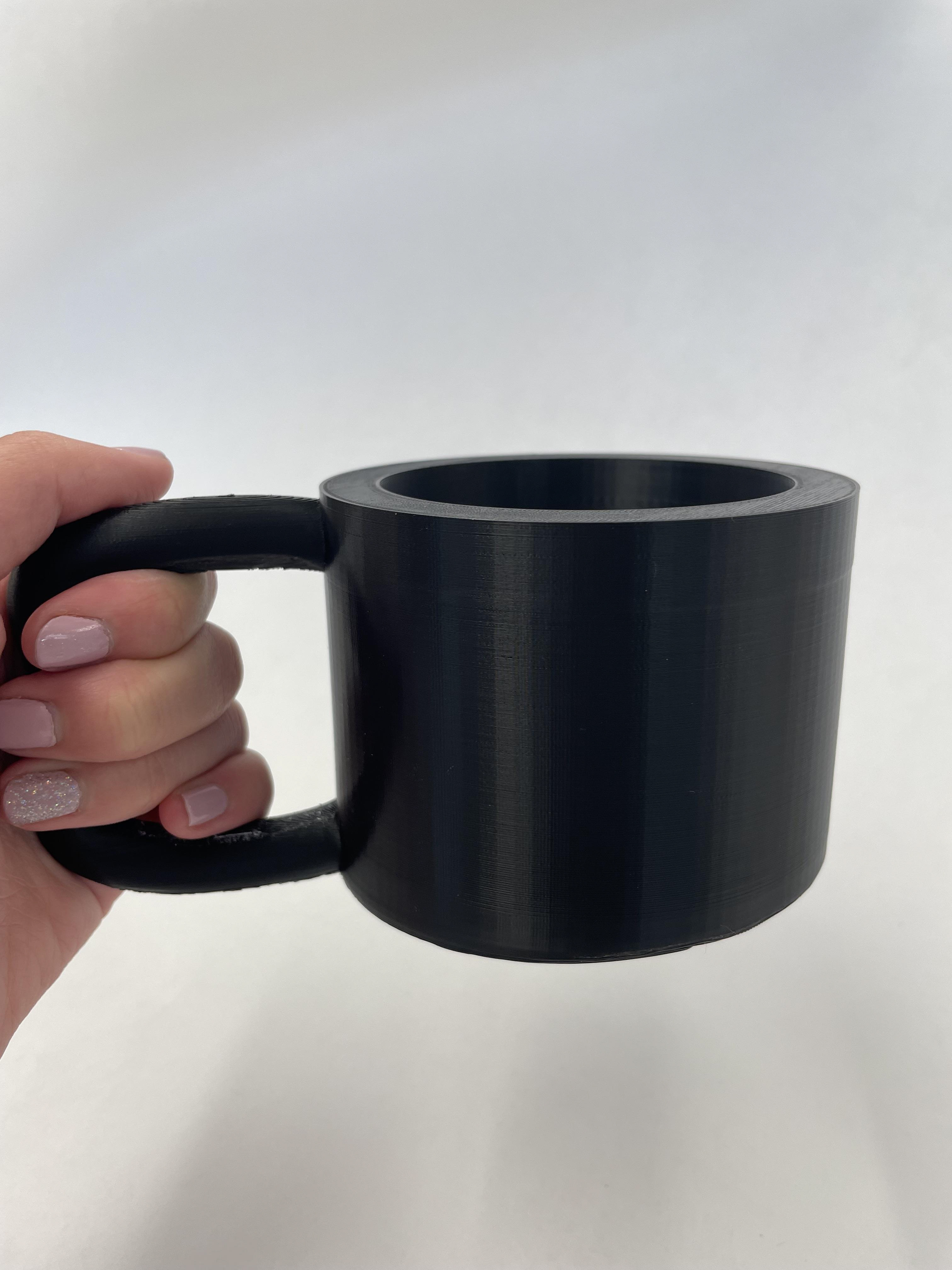 personal stories // collective narrative
a collection of objects my friends and family have in their life, made using the elements of collective narrative storytelling. these items can be big or small, but the variety of objects that seem ordinary at face value can mean a lot to one individual. 
represented in a website made with HTML and CSS with written documentation and photos where visitors can interact with different objects and stories. 
​​​​​​​
 laser cut drink holder // digital fabrication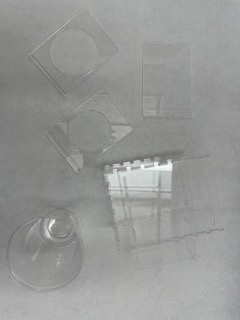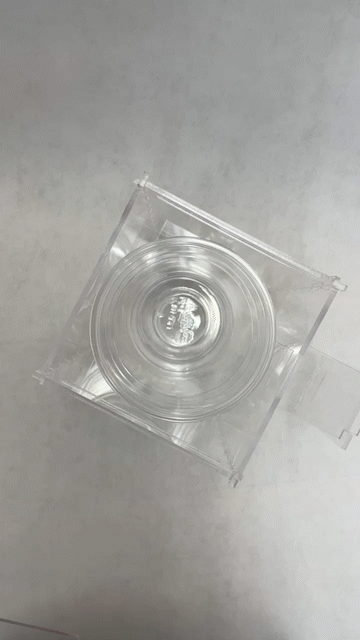 a portable acrylic drink holder laser cut from clear acrylic. includes a handle, a sliding lid, and different-sized cup spacers to adjust for different-sized cups 
finger jointed pieces designed in adobe illustrator, cut with an epilog laser cutter, and assembled with clear acrylic glue 
pigeons or people watching? // image sequence
september 2021 + february 2022
observation of animals interacting with people in madison square park, in both fall and winter.
day by the hour // hourly comic interpretation
a documentation of my day by the hour based on the prompt to interpret the hourly comic format, inspired by the practice of taking a one-second video every day for a year
video footage captured by phone and edited in adobe premiere
a page in time // an interactive bookshelf
interactive bookshelf featuring some of my childhood favorite books
arduino circuits that open and close depending on the position of the books
animations specialized for each childhood book
P5js code
written in VS Code and run on a live server
I have always loved reading, starting from when I was a young child with my parents reading and rereading my favorite books. Although everyone may have different childhood favorites, I hope to evoke fond memories through a world of unique characters exploring picture books.
family cooking // animation loop
animation made celebrating my grandmother's wontons that she makes for my cousins and me
assets made in adobe photoshop and edited in adobe after effects
ice cream // modern silent film
with izzy benner and kaitlyn zou
group film project to make an adaption based on a film genre
assets made in procreate and edited in adobe premiere pro
iris // halloween project
with eve eismann and reef liew
group halloween themed physical computing project
used p5.js, posenet, and arduino to use a camera to tracks your movement that reflects in the computer graphic and a physical moving eyeball on a servo motor and micontroller